Posts for: May, 2015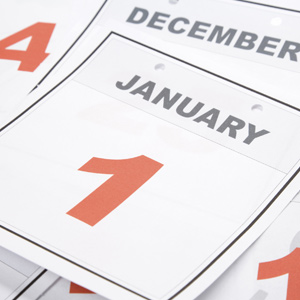 In the winter months, when the daylight hours grow few, we celebrate the season with holiday lights and good cheer. This season of hope and renewal also gives us a chance to think about the future — to take stock of where we've been, and even plan for some changes in the new year.
Deciding to improve your overall health is one great way to start off the year. Of course, we know many resolutions that begin with crash diets and extreme fitness programs won't be kept up for very long. But if there were one permanent change you could make, which would both enhance your appearance and improve your health… would you do it? If you are missing teeth — or if you're wearing dentures that aren't working the way you'd like — then perhaps we can offer a suggestion: Consider dental implants.
Besides being an obvious blemish on your appearance, missing teeth also create problems you can't see. For one, it's harder to eat a proper, balanced diet if you have trouble chewing certain foods, potentially leading to serious nutritional problems. For another, when teeth are lost, the bone in your jaw that used to surround them begins to deteriorate. This can cause you to have a prematurely aged look, and make you appear unhappy even when you're not.
Unfortunately, dentures don't solve these problems — in fact, they tend to compound them. Many denture wearers report they have problems eating; some even say they eat better without dentures. And dentures don't stop bone loss; in many cases, especially when they don't fit correctly, they actually accelerate it.
But there's really no reason you have to get by with missing teeth. Since they were introduced some three decades ago, dental implants have offered people a better way to replace lost teeth. With implants, you can eat your favorite foods again, smile with complete assurance, and stop worrying about dentures that may fit poorly or slip out at the wrong times.
Fixed solidly in your jaw in a minor surgical procedure, dental implants function just like your natural teeth. Their natural look and "feel" makes it easy to forget they aren't the teeth you were born with. Best of all, they can last the rest of your life… unlike bridges or dentures. Because they offer a permanent solution, implants can be quite cost-effective in the long run. But the way they can restore your confidence and make you feel good about yourself isn't something you can put a price on.
So if you have ever thought about making a New Year's resolution that will really improve your health and well-being — consider dental implants. Just call our office to schedule a consultation. You can learn more in Dear Doctor magazine's in-depth guide, "Dental Implants."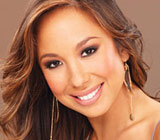 Growing up with a dentist stepdad, Cheryl Burke of Dancing with the Stars heard a lot over the years about the importance of good oral hygiene — in particular, the benefits of using dental floss.
"My dad would say, 'make sure you floss,' but I never really listened to him. I was very, very stubborn," Cheryl told Dear Doctor magazine recently in an exclusive interview. Cheryl admits this stubbornness took its toll, in the form of tooth decay. "I definitely had my share of cavities," Cheryl recalled.
Cavities can form when food particles, particularly sugar and carbohydrates, are not effectively cleaned from the spaces between teeth. These particles are then broken down by bacteria naturally present in the mouth, resulting in the production of acids that attack the tooth enamel.
When she reached her twenties, Cheryl decided she really needed to step up her oral hygiene and cultivate an asset so important to a professional dancer: a beautiful smile. And once she did, cavities became a distant memory.
"I think when you do floss frequently, it helps to reduce the chances of getting cavities," Cheryl said. "It took me a while to figure it out." Now Cheryl flosses after every meal. "I carry floss with me wherever I go. I have no shame busting out my floss in the middle of a restaurant!" She declared.
Dental decay is actually a worldwide epidemic, especially among kids. Untreated, it can lead to pain, tooth loss, and, because it is an infectious disease, it may even have more serious systemic (whole body) health consequences. The good thing is that it is entirely preventable through good oral hygiene at home and regular professional cleanings here at the office.
If it has been a while since you or your children have seen us for a cleaning and check-up, or you just want to learn more about preventing tooth decay, please contact us to schedule an appointment for a consultation. If you would like to read Dear Doctor's entire interview with Cheryl Burke, please see "Cheryl Burke." Dear Doctor also has more on "Tooth Decay: The World's Oldest & Most Widespread Disease."