General Dentistry in Braintree, MA
Excellence in dental care for every patient, every day.
At Dr. George Salem and Associates, your oral health is our paramount concern. We want to make sure your teeth stay healthy, function well, and look great! From regular cleanings and exams to advanced restorative treatments, all of your routine dental needs can be met right here.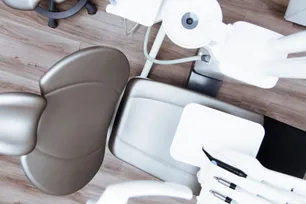 Our Services
Dr. Salem is well known throughout the Boston and South Shore areas for treating patients with very complex needs. These are usually cases where patients have severely worn teeth that are not functional or aesthetic. These cases typically require crowns, orthodontics, periodontics, and implants involving multiple specialists. Fortunately, Dr. Salem collaborates with a highly skilled orthodontist and periodontist within his office in order to handle these cases seamlessly. With Dr. Salem conducting the orchestra, our patients get to the right specialist at the right time, removing this burden from them. When the specialists have completed their work, it is then Dr. Salem's turn to complete the treatment, typically with crowns, bridges, and/or implants in a very predictable, pre-planned fashion.
Our Dental Team
In addition to Dr. Salem, our dental hygienists, assistants and front office staff, we have an excellent Orthodontist and Periodontist within our office. These very devoted and accomplished doctors work together in our one office to meet the needs of our patients in the most seamless and convenient fashion possible. There is no need to visit multiple offices at multiple locations, with differing hours and redundant patient examinations and records to receive specialty care.
Our Technology
From Invisalign® to implants, digital radiographs to intraoral cameras and digital scanners, Dr. Salem has invested equipment and procedures that research has proven to be more accurate, safe, and comfortable.
Our Examinations
With all new patients, Dr. Salem spends about an hour carefully examining every aspect of their oral health, explaining their unique conditions, and various treatment options, as well as the advantages and disadvantages of each option. He also reviews proper homecare so that patients may prevent problems in the future.
We enjoy the opportunity to meet with and educate any person who is looking for a new dentist, who needs a second opinion, or simply wants to understand their needs and solutions to their concerns. We believe our role as educators is just as important as our role of healthcare providers
To schedule a General Dentistry appointment or consultation with Dr. George Salem & Associates, call our office in Braintree, MA at (781) 843-0660 today!