Our Braintree, MA Dental Staff
Braintree, MA Dentist
George Salem and Associates, PC
Dr. George Salem, DMD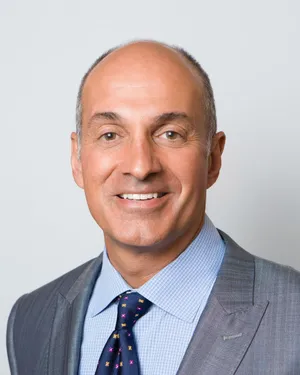 Born in 1957, Dr. Salem is a native of Bennington, Vermont. He graduated from the University of Vermont in 1979 and Tufts University School of Dental Medicine in 1983. Since graduation, Dr. Salem has been involved with, and contributed to, nearly all areas of dentistry. He is a former Assistant Clinical Professor, having served at Tufts University School of Dental Medicine for over eighteen years. Dr. Salem has been published in national and international dental journals on subjects ranging from construction of crowns with superior aesthetics to patient management.
To stay abreast of the most modern procedures, Dr. Salem has earned the award of Mastership within the Academy of General Dentistry , an organization dedicated to the constant improvement of its member dentists. Mastership is attained by completing in excess of 1100 hours of continuing education and the successful completion of a rigorous examination covering all aspects of modern dentistry. Recently Dr. Salem has passed the written examination for Board eligibility in the American Board of General Dentistry. Board certification is the most rigorous endeavor in all of dentistry with less than 200 dentists in the entire world having attained this honor. Dr. Salem is also a member of the American Dental Association (A.D.A.) , the Massachusetts Dental Society , the South Shore District Dental Society, the American Academy of Implant Dentistry and the American Society of Dentistry for Children. Dr. Salem is also an inventor and patent holder, helping to advance the art and science of dentistry. He also acts as a consultant to other dentists, dental materials manufacturing companies and other companies that service the dental industry.
In addition to private practice, teaching, and publishing and consulting, Dr. Salem has remained a generous contributor to the community. He has lectured extensively to audiences ranging from children to senior citizens to help promote dental health and inform the public of new dental therapies such as implants. He has organized a loan fund at Tufts to help dental students with the high cost of their education and is a former director of the Tufts Dental Alumni Association. Dr. Salem is also a former member of the Literacy Volunteers of America where he served as a tutor for illiterate adults and as a member of their advisory board.
---
Dr. Shahrzad Khorashadi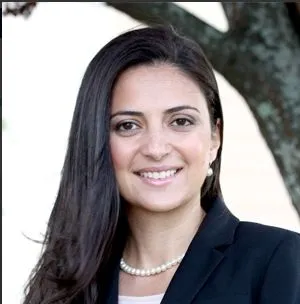 Dr. Khorashadi is a diplomat of the American Board of Orthodontics and a Cum Laude graduate of the Harvard School of Dental Medicine . She completed her orthodontic specialty training at the Tufts University School of Dental Medicine , and her undergraduate degree is in the field of electrical engineering. Prior to pursuing orthodontic training, Dr. Khorashadi practiced general dentistry for children and adults and served as a part-time clinical instructor at the Harvard School of Dental Medicine teaching clinic. She enjoys working with her patients and appreciates the art of creating a beautiful smile.

Dr. Khorashadi's professional affiliations include the American Association of Orthodontics and the American Dental Association . In her free time, she enjoys fine arts, traveling, hiking, playing violin, and spending time with her family and friends.
---
Dr. Mathew Lann
Periodontist in Braintree, MA
George Salem and Associates, PC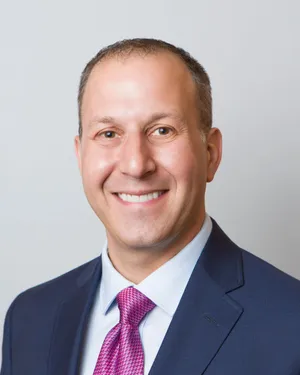 Dr. Matthew D. Lann attended Union College in Schenectady, NY as an undergraduate and earned his D.D.S. degree from the Columbia University School of Dental and Oral Surgery in New York (2000). After dental school, Dr. Lann graduated from the Harvard University School of Dental Medicine where he earned a Certificate in Periodontics and a Masters in Medical Science (MMSc, 2003). As a part of the MMSc, he participated in research at the Joslin Diabetes Center in Boston.
Dr. Lann has been in private practice since 2003 and became a Diplomate of the American Board of Periodontology in 2004. Dr. Lann has extensive training and experience with all aspects of periodontics including prevention, surgical and non-surgical treatment of periodontal disease, periodontal cosmetic surgery, implants, and regenerative therapy.
Dr. Lann is member of the American Dental Association, Massachusetts Dental Society , American Academy of Periodontology, Alpha Omega Dental Fraternity, and American Board of Periodontology.
When not working, Dr. Lann has an active family life with his wife and two children.
---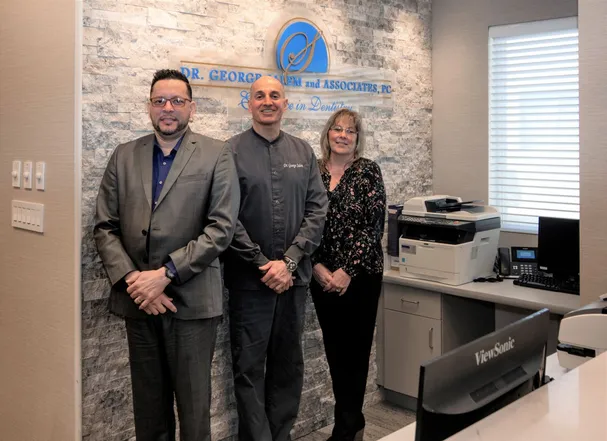 Our Dental Staff
We are most proud of the dedicated, competent, and caring staff that we have in our practice. Their level of commitment to our patients and their dedication to excellence is extraordinary. As a group, our staff members participate in dental continuing education courses far beyond all requirements for licensure and/or certification. Furthermore, all staff members are encouraged to participate in community service activities.
We believe that these contributions to our community and society are so vitally important that we award our staff members compensatory bonuses for their community service activities.
You will always find our staff cheerful, knowledgeable, professional, and eager to help in whatever way they can. If there is anything we may do to make your visits more pleasant, do not hesitate to ask us.
Our Practice
We are one of the leading practices in the region due to the impeccable service our staff delivers to our patients every day. We are leaders in providing dental care that is at the very forefront of modern research. Here are examples of the latest advancements that we provide:
Smile Makeovers
We have been providing state-of-the-art cosmetic, smile-improving procedures for nearly twenty years. We are leaders not only in the quality and artistic results of our smile makeovers, but also in the numbers of these procedures that we have completed. We provide all phases of cosmetic procedures, from whitening to porcelain veneers, porcelain crowns without black lines at the gum line to dental implants, and tooth-colored fillings for the back teeth. A dramatic and long-lasting smile makeover requires a patient-specific approach, attention to minute details and an artistic as well as a scientific command of the most modern dental materials, techniques, and procedures.
Periodontist on Staff
We are one of the only practices in the region that provides a licensed Periodontist in our office for periodontal treatment as well as implant replacement. We can provide every phase of implant treatment from start to finish in our office.
Did you know that periodontal disease can affect your cardiac health and can also give you a greater chance of heart attack and heart disease? Or that periodontal disease may increase the chance of preterm, low birth weight babies and can decrease your ability to control diabetes? Did you know that the very latest research has shown that periodontal disease can be controlled better with the use of certain medications that can be taken in capsule form? We are at the forefront of this treatment breakthrough and one of the first offices to provide this adjunctive treatment to our patients.
Periodontal disease is also the leading cause of tooth loss in adults. Having a Periodontist on our staff is a rare service and convenience for our patients.
Orthodontist on Staff
Because we treat both children and adults, the services provided by a licensed Orthodontist are important not only for the appearance of our patients, both young and old but also for the proper jaw growth and development of children and adolescents.
Because we are also a General Dental Practice, our entire staff is available to attend to your emergency periodontal or orthodontic needs (periodontal infections, loose orthodontic bands, etc.) during our extended hours. Many "stand alone" specialty practices may have limited hours of operations.
To see our list of Affiliations: Click here