Dr. George Salem and Associates, PC - Your Dentist In Braintree, MA

Consistently Excellent Care. Experience Beyond Your Expectations.
Convenient hours, comprehensive specialty services, and a comfortable environment - we make it easy for you to get consistently excellent dental care for the entire family. We offer different specialist dentistry and services including General Dentistry, Orthodontics ,Invisalign, Periodontics , Cosmetic Dentistry, Teeth Whitening , and more ! Braintree, MA.
What makes our dental practice different?
Leading Dentists
Patient Education
Spa-Like Environment
Specialty Services


Dr. George Salem and Associates, PC from SmartShoot on Vimeo .
Dentist Braintree, MA - Dr. George Salem and Associates, PC
A Multispecialty Group Dental Practice for all of your oral health needs.
Serving Braintree, MA and the entire South Shore.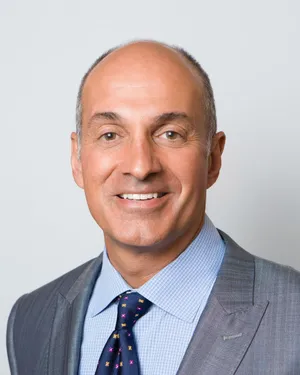 Our practice is truly unique in the quality and thoroughness of patient care, the extraordinary conveniences that we provide, and the extensive array of modern dental and esthetic treatments that we perform.

We are the only practice in the region which combines meaningful services such as multiple specialists within our practice and the extensive availability of evening and Saturday appointments for your convenience. You will no longer need to be referred to other facilities in unknown locations or leave work in order to receive complete dental care.

Many of our specialists are board-certified, making them some of the highest trained and most educated specialists in the nation. Our patients benefit from the expertise of the following doctors:
Board Eligible General Dentist, American Board of General Dentistry. Mastership, Academy of General Dentistry. Former Asst. Clinical Professor, Tufts University School of Dental Medicine.
Diplomat of the American Board of Orthodontics, Cum Laude graduate of Harvard School of Dental Medicine, and completed her orthodontic specialty training at Tufts University School of Dental Medicine.
Board Certified Periodontist. Harvard School of Dental Medicine.
Soon, we will be adding the services of a highly trained Pediatric dentist for our many young patients.
Due to the multiple, highly trained specialists working together, we are able to provide treatment for the most simple to the most complex cases in one state of the art facility.
You will always find our facility meticulously clean and fastidiously maintained. Our staff consists of a collection of warm and compassionate professionals who are committed to excellence in oral health care. We are here to serve you extraordinarily well!
Sincerely,
Dr. George Salem
To see our list of Affiliations: Click here